The Art Of Movement
med
Joanne Youssef

Söndag den 8 december kl.09:00-12:00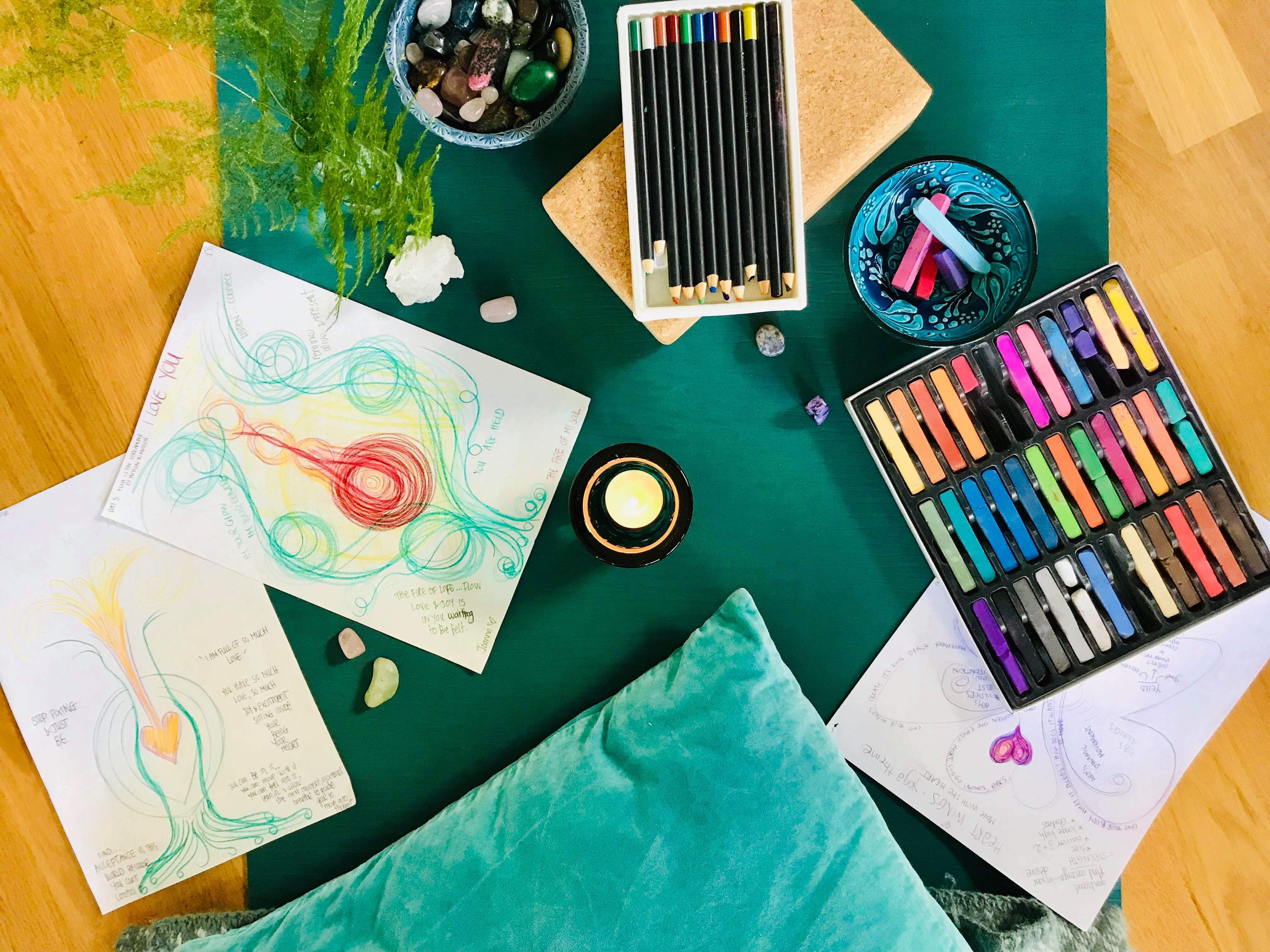 "Through the heart I come home to myself. To find courage. To be seen.
To speak from the heart. To open. To create. To express. To dare greatly. To be. To just be."
This workshop will give you the opportunity to create, to move, to explore and to soften in your heart space/body to find your true expression. Through Art Therapy and yoga you have the opportunity to embody yourself in new ways and re-connect with your authentic self.
You don't have to be an artist, it's simple, just put pastel to paper and create images, colours, lines, doodles, shapes, whatever comes, to release your creative expression. The goal is to make art for the self, so there is no wrong creation, and absolutely no art experience is required to attend.
"So let's go on an expressive adventure together with open hearts and a thirst for curiosity. I look forward to some whole hearted goodness, creativity and movement."
-Joanne-
Joanne is an Transpersonal Art Therapist and counselor, Reiki Practitioner and Facilitator.
In Sweden Joanne completed 100 hours in Yin Fascial Yoga and 100 hours in Authentic Flow Yoga.
Pris: 650 kr